Carolyn Merry, PhD, 1950-2014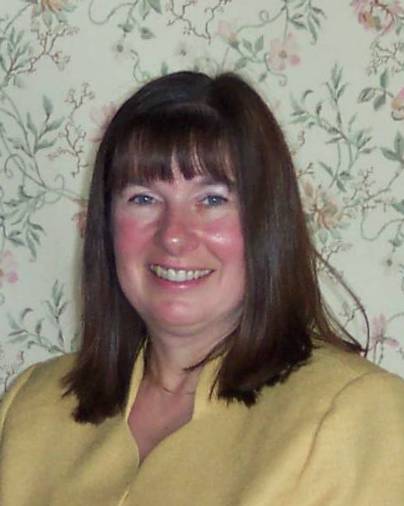 June 4, 2014
With great sadness we share the news that Dr. Carolyn Merry was involved in a traffic accident Tuesday evening and did not survive.
Carolyn was an extremely active member of the Central Ohio section of ASCE. She helped coordinate our annual Civil Engineering Career Day, introducing dozens of high school students to the profession. She was a major contributor for the ASCE STEM Expo this year, introducing elementary and middle school students to the fascinating challenges of civil engineering. She spent many years as a section board member, and served as section president in 2002-03. She was also an active delegate in the Ohio Council of ASCE.
Her involvement in ASCE and the civil engineering profession has been extensive and transformative. As a long time professor of Civil Engineering and former department chair at the Ohio State University, Carolyn has been personally involved in shaping an entire generation of civil engineers. She was always willing to help the younger engineers and students. Carolyn was a significant contributor both in the collegiate and professional environment and she was highly supportive of the Columbus Pro-Musica chamber orchestra and the arts in Central Ohio. She will be greatly missed.
Her efforts have been recognized with numerous awards, including the Central Ohio ASCE "Outstanding Section Member" in 2003-04 and the "Outstanding Civil Engineer of Central Ohio" in 2013. Not only was she a great colleague but a dear friend to many of us.
Please keep her family and her husband Bob Redfield in your thoughts and prayers.
OBITUARY
Carolyn J. Merry died unexpectedly on June 3, 2014. Carolyn was born in Union City, PA on September 18, 1950. She was preceded in death by her parents, Mildred and Arthur Merry and brother Michael Merry. She is survived by her husband, Robert (Bob) Redfield of Hilliard, sister Patricia Merry, brothers James Merry (Kim) and Donald Merry (Amber), nieces Katie Kuhns Hughes (Kevin), Sara Kuhns Strong (Patrick), Rebecca and Rachel Merry, nephews Michael and Read Merry and Cole and Ian Zink, and several great nieces.
Carolyn recently retired from her position as Professor and Chair of the
Department of Civil, Environmental and Geodetic Engineering at The Ohio State University. She received a Ph.D. in Engineering, from the University of Maryland, College Park, Maryland in 1988, an M.A. in Geology, from Dartmouth College, Hanover, New Hampshire in 1977, and a B.S. in Geology, Edinboro State College, Edinboro, Pennsylvania in1972. She was the Valedictorian of her graduating class at Wattsburg (PA) High School. She was a professor of Civil Engineering at The Ohio State University beginning in 1988 and taught several courses primarily in her specialty areas of remote sensing and geographic information science. She began her career as a Research Physical Scientist and Geologist at the U.S. Army Cold Regions Research and Engineering Laboratory (USACRREL), Hanover, New Hampshire, from 1973 – 1988. She published over 160 papers in various forums and contributed four chapters in textbooks.
She was active in several professional organizations including the American Geophysical Union, American Society of Civil Engineers, American Society of Engineering Education, American Society of Photogrammetry and Remote Sensing, International Association for Great Lakes Research, and the International Glaciological Society. She served in many elected and appointed positions in professional organizations including President of the American Society of Photogrammetry and Remote Sensing, President of the University Consortium for Geographic Information Science, and President of the Central Ohio Section of the American Society of Civil Engineers (ASCE). She was currently a member and Committee Chair of the National Geospatial Advisory Committee of the US Department of the Interior. She served on many committees at The Ohio State University. Her numerous honors included being named Outstanding Section Member, ASCE Central Ohio Section (2003-2004); Group Achievement Award – Landsat-7 Project Science Office Team, NASA Goddard Space Flight Center; Eminent Engineer, Tau Beta Pi (Ohio Gamma Chapter); Charles E. MacQuigg Student Award for Outstanding Teaching for 1995; and the Texnikoi Honorary Award, outstanding contribution to engineering profession, The Ohio State University, 1993.
Carolyn's greatest joy was teaching and working with undergraduate and graduate students. She served as advisor to 28 masters and doctoral candidates and taught hundreds of undergraduate students over her 25-year teaching career. Many of her students have had successful careers in central Ohio engineering firms and remained involved in the Department during her tenure as Chair (2004-2013).
She was an avid and generous supporter of the performing arts in Central Ohio. She was an expert skier and enjoyed tennis, golf, and bicycling. In addition to her many professional and charitable activities, Carolyn made it a point to be fully involved in her family's lives, interests and aspirations. She was a great listener and mentor to each of them.
Friends and family may call during the hours of 1 to 3 PM and 5 to 7 PM on June 6 and 12 to 2 PM and 4 to 6 PM on June 7 at Schoedinger and Co, 1740 Zollinger Road, Columbus, OH 43221, (614) 457-5481. A private service for the immediate family will be held separately. In lieu of flowers, the family requests that donations in her memory be made to the Carolyn J. Merry Engineering Scholarship Fund, Fund Number 664695 at the Ohio State University. To send a check by mail, please make check payable to The Ohio State University Foundation. Checks may be mailed to the following address: The Ohio State University Foundation, 1480 West Lane Avenue, Columbus, OH 43221. Online gifts may be made via credit card at the following website:
give.osu.edu/DrCarolynMerry